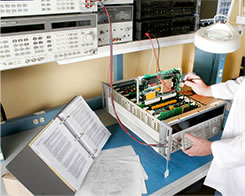 Welcome to Low Thermal Electronics, Inc.
We are a manufacturing and services company serving electrical metrology laboratories and calibration businesses. We specialize in innovative products, solutions and calibration services for laboratories with low uncertainty electronic calibration and measurement equipment.
With state of the art calibration and service facilities, Low Thermal Electronics specializes in service and repair of Fluke, Wavetek, Datron, HP/Agilent and other manufacturers' electronic calibrator, standards, and long scale measurement equipment. Be sure to visit our repair and calibration pages for specific equipment support details and information.